Meet Lohitha, a biomedical communicator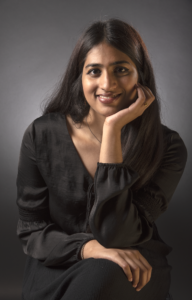 Lohitha Kethu is a second year medical illustration graduate student at the Johns Hopkins University School of Medicine. Previously, she received a BFA in scientific and preparatory medical illustration from the VCU School of the Arts. She was drawn to the profession through her own studies of biology, the stunning images she found in cell biology textbooks, and from a lifelong appreciation of medicine. Under the guidance of many incredible medical illustrators at Hopkins, she learned surgical illustration, segmentation and 3D modeling, and animation with an inclination towards cellular and molecular visualization and patient education. Throughout her education, Lohitha developed a love of graphic novels and children's books and aims to infuse these styles into her patient education work. She hopes to soon publish her first graphic novel for children about type 1 diabetes, Jaci Has Diabetes. Her other research interests include cancer biology, basic science research, and molecular biology. Lohitha also hopes to infuse an understanding of ethnic, gender, and sexual diversity in all of the work she creates to further represent the multitude of communities that medicine serves.
Currently, Lohitha works as a medical illustrator for the Journal of the American Medical Association in Chicago and freelances in her spare time.
---
How can we work together?
You have a problem or idea you want to communicate, either for a grant, a paper, a publication, or passion project. A biomedical communicator like myself has the illustration, animation, and design skills and medical and scientific knowledge to make it happen.
What does working together look like?
First, you and I will discuss the details of your project over the phone and exchange paperwork via email. In an agreed upon timeline, I will deliver sketches and we will discuss edits again. Then, with your suggestions and ideas in mind, I will develop a final product to help your research, publication, and material stand out and grab the attention of your audience. To view my process, feel free to visit my process blog or contact me!